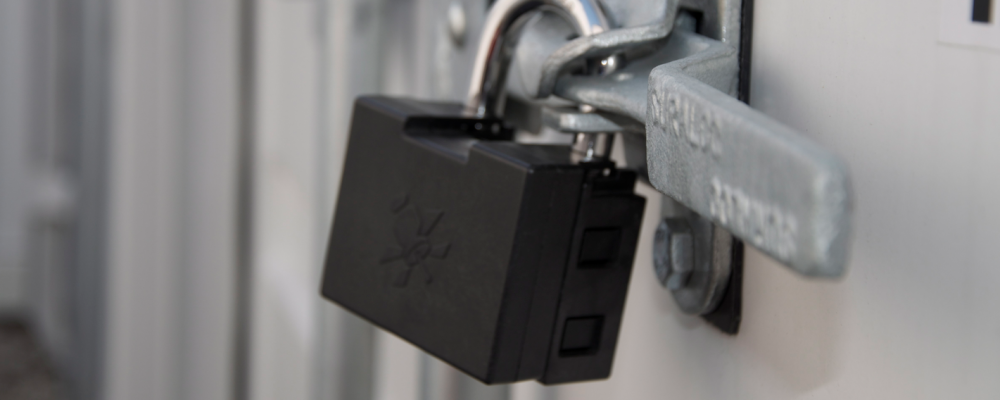 WatchLock
Soltic Africa is proud to present a revolution in security: WatchLock- The reporting lock. This is a high-quality, uncompromising product that will provide the solution for your real needs.
WatchLock combines Mul-T-Lock's High Security padlock and an electronic alarm system. This is an intelligent integration of security with real-time alert and tracking from anywhere to anywhere.
Certifications:
EMC FCC Part 15 Certificate
EMC Test Certificate
Safety Test Certificate
ITL CE-EMC Certificate
TUV Certificate
ITL FCC-EMC Certificate
NSAI – ECE Type Certification
Security:
A high quality High Security mechanical lock from Mul-T-Lock – reliable, robust, and featuring advanced key duplication control.
Personal Control:
You are the first to receive a real-time alert if the lock is opened at an unusual time. Reports about the lock exiting a predefined area are received at the predefined intervals Knowledge = Control.
Quick Response:
You can react immediately upon receiving an alert of any deviation from the routine.
Monitoring:
Consistent reports transmitted by WatchLock provide you with information about opening and closing hours, enabling you to verify employee and vendor reports. Work hours monitoring can lead to greater efficiency and savings.
Supervision:
WatchLock helps to prevent theft by both staff and intruders and, if necessary, assists in locating the lock itself – if it has been stolen or misplaced.
Comfort:
The mechanism operates without the need of an infrastructure or wiring, and is effective even in remote and hard-to-reach areas. Ongoing reports from the lock save the need for its physical inspection.
Reliability:
WatchLock is the result of cooperative efforts by Mul-T-Lock and Starcom Systems, two industry leaders, whose experience, professionalism, and innovation ensure a high-quality, uncompromising product that will provide the solution for your real needs.
Ease Of Use:
After a simple installation, like that of a cell phone, the lock is operational.
Cost Reduction:
WatchLock – "the reporting lock" – enables you to save supervision and inspection expenses.
To The End Of The World:
WatchLock is a standalone product that requires no external power source, making it the optimal solution for securing remote locations, such as infrastructures, power and relay stations and army bases.
Property Supervision:
Whether we talk of a private farmstead, a trailer, a motorcycle, a silo or a distant warehouse, WatchLock secures your assets by supervising all openings and closings, and enables you to react immediately, even when you are far away.
Container Supervision:
Has the container door remained locked as required during the entire duration of the trip? At a border crossing? At a port? Where is the container at this moment? WatchLock tracks the container throughout its voyage, sending an alert of any unauthorized opening of the doors.You are in control at all times.
Tracking Vehicles:
As the one responsible for the distribution fleet of vehicles, trucks and vans, it is .important that you know exactly when and where the delivery door is opened You also need to know whether the door was opened outside of the authorized area. WatchLock provides you with this crucial information.
Reporting From Anywhere:
Is the garbage container collecting garbage or has it possbly "popped" across the border? WatchLock lets you know at all times where the container is situated and enables remote supervision.
Exact Geographic Location:
WatchLock informs you of the entries and exits to and from a defined area at the predefined intervals.
Automatic Reporting:
You want to ensure that there is no irregular opening of automatic machines or electronic games. WatchLock will notify of any irregularities, specifying the exact location, and allowing you immediate reaction.
Accessible Even In Remote Areas:
WatchLock is perfect for hard-to-reach places, which prevent physical inspection of the lock. This feature makes WatchLock the ideal solution for inaccessible locations,such as water lines,high antennas and supervision cameras.
Advanced Application For Real-Time Control:
The complete WatchLock system consists of a High Security padlock and an online web,application, each provided separately
The online application is an internet based flexible events generator, enabling real-time monitoring from anywhere at any time.
Software Installed On Soltic Africa Servers Includes:
Definition of parameters that define irregular events, areas and times
Definition of the destination for sending alerts (e-mail, sms, Maps for the exact location of the lock).
Specifications for ongoing reporting time intervals
A Strong Lock And Efficient System:
WatchLock integrates mechanical strength, reliable communications and user friendliness.
WatchLock:
Professional High Security padlock – C10
Operation:
Pop-open shackle that retains the key when open
Materials:
Shell: hardened steel black plated
Core:solid brass
Shackle:hardened boron alloy steel
Additional Features:
Protective shutter against dust contamination
Drainage holes against freezing and corrosion
Weather durability: -400c – +600c
Duplication Key Control:
Patented keys protected by a personal key card that is presented before key duplication.
Cylinder Mechanism:
Mul-T-Lock Õs unique High Security pin tumbler system offering keyed different keyed alike or master key systems.
Pick & drill resistant for higher protection.
Keys:
Reversible nickel silver with plastic key head
Standards:
Security Gr 3 according to and 12320 AND EN 1627
The Contents Of The Kit:
C10 lock Mul-T-Lock High Security padlock
A plastic covering that contains an electronic board attached to the lock
The electronic board includes: CPU, GPS receiver & antenna, and cellular modem & antena
2rechargeable batteries
Charger
Keys and duplication card